Are you frustrated with the lack of service and responsiveness of your current IT support company?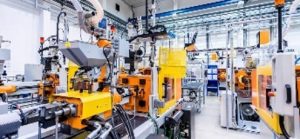 We can help! We have been supporting the manufacturing and service industry in the Cleveland area for almost 30 years. We understand the unique challenges, needs and workflows of those businesses, and can put in place solutions to increase productivity, reduce downtime and support your hectic, crazy-busy work schedule.
Our customers typically have 5 to 25 workstations, and rely on their computers, network, e-mail and Internet for daily operations. Most of our customers have a specialized line of business application that they use to run their business and rely heavily on that software and their network being operational.
We work best with companies who:
Want a trustworthy and experienced team to focus on their technology so they can focus on their business.
Want to reduce your cybersecurity risk and minimize IT surprises.
Know that computer downtime costs them money.
Need to be certain their data is always backed up, period.
Need to be able to support their employees if remote work is necessary.
Want their employees to do the jobs they were hired for, not waste their time on computer problems.
Believe that paying to prevent problems is more efficient than paying to fix problems.
Are looking to expand their business, but need to know the technology and costs involved in doing so.
Have their interests tied to the bottom line.