Zero Interruption to Staff and Clients During the Pandemic

As is the case with any service Direct Connect has ever provided over the past 15 years, their team provided prompt and professional service at the onset of the pandemic. We had zero interruption to our staff and more importantly our need to service our clients.

Jim and Sonya and the staff at Direct Connect are a trustworthy IT support source and more importantly are trustworthy and outstanding individuals.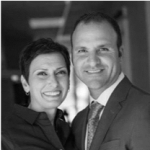 Joseph K. Rosalina, Esq.
Gabriella Russo Rosalina
Russo, Rosalina & Co. LPA
From: Kathy Joseph
To: Jim Conley
Date: Mon, 15 May
Subject: My IT team

Jim, Sonya, Ron and Mark,

I wanted to thank you for being my IT team.

In light of the crazy ransomware issues this week, I have been very happy to know that someone is paying attention to all of this for me because I could not do it by myself. Just thought I would let you know how much I appreciate all that you do for us.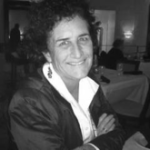 Kathy T. Joseph, Esq.
Kathryn T. Joseph & Associates
Responsive, Courteous, and Professional

Our entire firm relies on solid email and internet services.  Since hiring Direct Connect, everything works - consistently!

Having been through several IT firms in my career, none were able to provide the comprehensive approach to our particular IT needs, nor the prompt and respectful support like Direct Connect.

Direct Connect is responsive to our questions and concerns, and treats us with courtesy and professionalism – traits seemingly lost in an IT industry dominated by know-it-all techs with bad attitudes.
Brian J. Halliday, Esq.
Partner, Co-Director
Green and Spiegel Midwest LLC
Locate Any Email with Direct Connect's Hosted Exchange Service

I used to search emails only by subject lines. When the emails became too voluminous, the search mechanism could no longer search through them. Now, with Direct Connect's Hosted Exchange services, I can locate any email for any purpose using any keyword!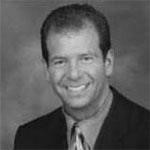 Neil W. Siegel
Attorney At Law
Peace of Mind and No Hidden Costs to Achieving HIPAA Compliance

As a Behavioral Health provider, achieving HIPAA Compliance using Direct Connect's services gives me peace of mind without sacrificing a lot of time.

Direct Connect was very responsive and accommodating by working around my schedule during the setup. Knowing my costs upfront and not having any surprises were important to me as a startup business. I am technically challenged when it comes to cybersecurity. Everyone there has been so helpful especially Sonya and Ron.

I would recommend Direct Connect to any provider who wants to have peace of mind achieving HIPAA Compliance. This is especially important now that my services have transferred to 100% telehealth.
Amy Gray
Amy Gray, LLC
Behavioral Health Services
Fixed Monthly Pricing and No Surprise Billing

We needed a professional IT firm to manage our rapidly growing business. Relying on internal staff (non-IT) to manage our technology was making for a chaotic work environment.

Direct Connect offered us a Managed Services Plan that would take care of all of our technology needs, for a fixed monthly price. We liked being able to budget for our IT expenses with no surprises. Now our technology is supporting our business.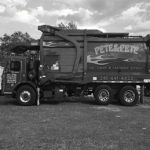 Lisa Ristagno
Pete & Pete Container Service Inc.
Immediate Response and No Worries About Backups

It brings me peace of mind to know Direct Connect is handling my technology. I don't have to worry whether or not my files are backed up. Direct Connect keeps the backup going and I receive an email confirming it.

Direct Connect responds immediately to a call or email and can remote in to our systems without having to wait on a tech to show up.
I like that Direct Connect works with the equipment we have and doesn't recommend unnecessary gadgets.
Diane Stimburys
Stimburys Accounting
Saving Time and Money

If you're looking for a highly responsive IT firm, don't look any further than Direct Connect.

Direct Connect saves us valuable production time and money by monitoring and managing our systems and getting us back up as soon as possible if something fails.
Joe Hawald
Owner
A.I.M.
Advanced Innovative Manufacturing, Inc.