Online Meeting
Smarter, faster, engaging and
actionable meeting experiences.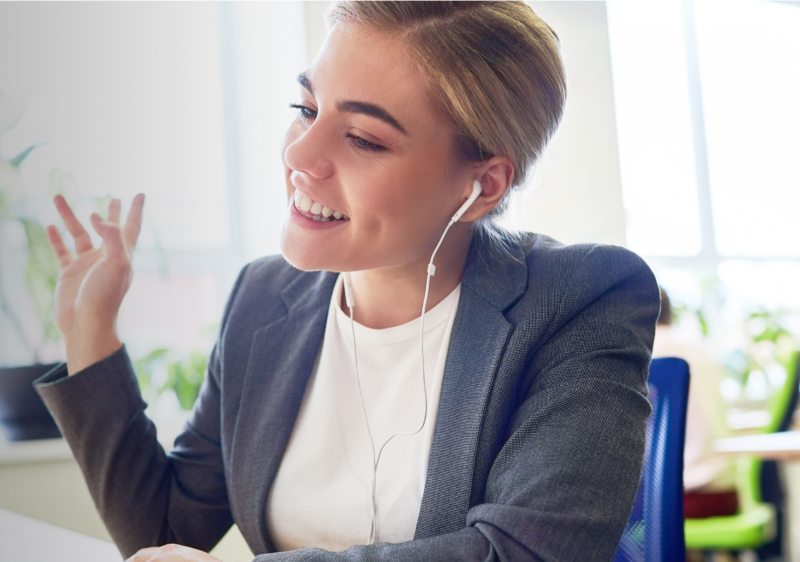 Get Online Meeting FREE for 6 months
Plug and Play
Easy to use and easy to install mobile and desktop applications. No heavy IT infrastructure or training required.
Streamline Workflows
Embed your online meetings experience into everyday applications like Google, Microsoft and more.
Meet Anywhere
Host and join meetings wherever you go with the Online Meeting desktop and mobile apps.
Meet Securely
Online Meeting is HIPAA compliant and offers end-to-end encryption for all meetings using WebRTC standards with SSL and DTLS for signaling and SRTP for data-channels and all media.
Online Meeting Helpful Links
Built in collaboration tools and screen sharing make it easy for participants to share content in real-time for more productive meetings.
All Online Meeting plans include:
Full HD video: 720p HD video conferencing with up to 12 webcams supported.
Audio: Conference call numbers and PINs are provided, so participants can join by phone or computer.
Screen sharing: Share your screen for more interactive meetings.
Screen annotation: Meeting participants can call out important points on a shared screen in real-time during a meeting.
Meeting transcripts and insights: Meeting hosts can transcribe recorded meetings and automatically identifies actionable items.
Notes: Capture meeting notes in  real-time–notes are automatically  sent to all meeting participants.
Remote control: Give participants  direct control of your keyboard  and mouse so you can collaborate  better together.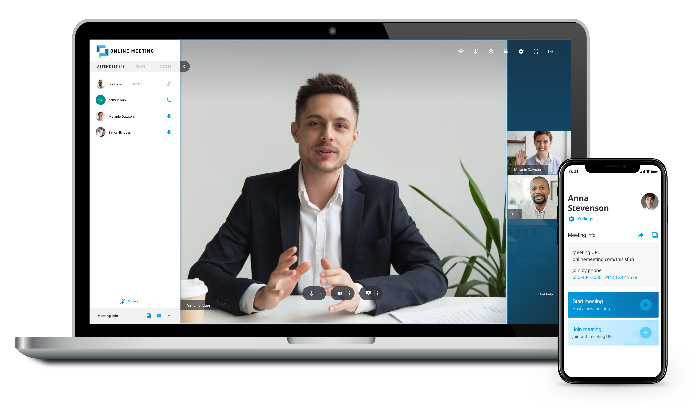 Call us to learn more!

Online Meeting Pro

Video & Web Conferencing

Web participants

30

Web + phone participants *

200

Full HD video participants (720p)

12

Active talker

Unlimited meetings

Custom meeting URL

Recurring meetings

Instant & scheduled calls

VoIP/PTSN audio

Integrations (Google, Slack and more)

Collaboration Tools

Screen annotation

Meeting chat

Active talker

Zoom-in capabilities

Screen sharing

Remote control

Meeting transcripts & insights

Unlimited recording cloud storage

Custom branding

International dial-in numbers

Meeting notes

Performance

Attendance reports

Chat reports

Video conferencing, web conferencing, and collaboration tools to grow your business.
Key Benefits of Online Meeting:
Easy-to-use: No onboarding or training required. Download the Online Meeting desktop app to get started.
Faster decision making: Host video conferences with clients or prospects, or quick conference calls with up to 200 attendees*.
Connect on-the-go: Host and join meetings on-the-go across any device with the Online Meeting mobile app.
| | | | | |
| --- | --- | --- | --- | --- |
| Features | Online Meeting Pro | GoToMeeting Pro | Webex Plus | Zoom Pro |
| Web Participants | 30 | 150 | 100 | 100 |
| HD Video Participants | 12 | 25 | Y | 25 |
| Conference Bridge Attendees | 200 | Y | Y | Y |
| Meeting Lock | Y | Y | Y | Y |
| Unlimited Meetings | Y | Y | Y | Y |
| Custom Meeting URL | Y | Y | Y | Y |
| Screen Sharing | Y | Y | Y | Y |
| Remote Control | Y | Y | Y | Y |
| Screen Annotation | N | Y | Y | Y |
| Join via Web Browser | Y | Y | Y | Y |
| Mobile Apps | Y | Y | Y | Y |
| Unlimited Recording Storage | Y | 2GB | 6GB | 1GB |
| In-Session Note Taking | Y | No | No | No |
| Custom Branding | Y | Y | Y | Y |